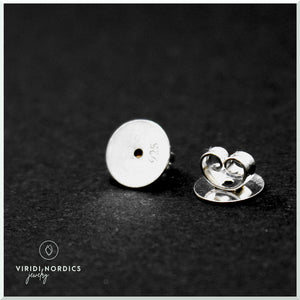 In some cases your earlobe might need some additional support to hold the earring in place. This larger size earring back can be helpful in keeping the earrings from drooping. It could also provide some additional support in case you have a stretched ear hole.

This larger size fits all ViridiNordics earrings that has originally had earring back to them.

These are sold in pairs.